Katalin Sulyok (PhD)
Lecturer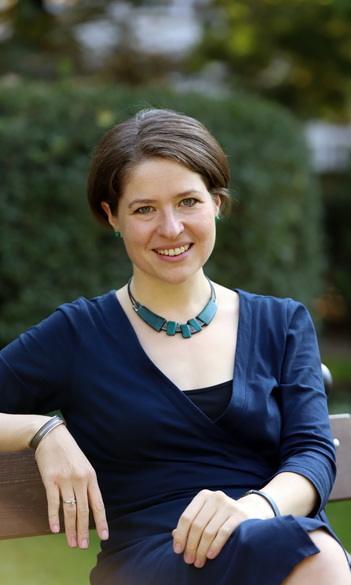 Katalin Sulyok was born in 1986 in Szeged. She graduated from ELTE Law School with summa cum laude qualification in 2012. In 2013, she obtained a bachelor degree in Biology from ELTE University with excellent qualification. In 2016 she obtained an LL.M. degree from Harvard Law School as a Fulbright Scholar and with a Scholarship given by László Sólyom, former Head of State and a Gammon Fellowship awarded by Harvard Law School. For her LLM thesis she was awarded the Irving Oberman Memorial Award – Environmental Law writing prize given by the Dean of the Law School for the best student written paper in the academic year.
Since 2014 she is working as a head of department at the Office of the Ombudsman for Future Generations. She joined the faculty in 2016, where she has been working as Assistant Professor until 2018, since then she is teaching as lecturer mostly courses in Hungarian and English in international law and environmental law. She has been co-coaching the ELTE Jessup Team and ELTE Telders Team for several years, including in 2019 when ELTE Law's team has won the Jessup Championship Round held in Washington D.C. and the Telders Finals Held in The Hague.
In 2017 she was a Visiting Leibniz Fellow in the Max Planck Institute in Heidelberg, and in a Visiting Scholar at the Lauterpacht Center in Cambridge in 2018 and at Cambridge University's Center for Environmenta, Energy and Natural Resources in 2019. She presented at several international conferences and published in Vermont Journal of Environmental Law. Her PhD dissertation was awarded Pro Dissertatione Iuridica Excellentissima Prize by the Hungarian Academy of Sciences and the Henry Wheaton Prize given by the Institut de Droit International. Her dissertation will be published by Cambridge University Press as a monograph entitled "Science and Judicial Reasoning: The Legitimacy of International Environmental Adjudication" in 2020.